Live it up! Tours Andalusia is a Seville-based organizer of tours and leisure activities in the city and different regions in Andalusia.
Our offer ranges from cultural half-day trips in Seville to full-day outdoor and adventure tours to the Sierra de Grazalema, the Sierra de Aracena, the Costa del Sol or the Costa de la Luz. We provide planned and individual holiday packages and tours for independent travelers or groups of all ages and interests.
With Live it up! Tours Andalusia you will discover the south of Spain in a different way. You explore the unique diversity of the region exclusively accompanied by local residents and specialists with many years of experience in the organization of tours. Being a Live it up! Tours – Andalusia–customer you can be sure to receive the personal and individual attention from our professional staff.
Enjoy an unforgettable Andalusia trip with us!
---
Live it up! Tours Andalusia are:
Peter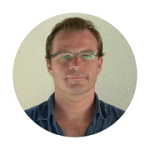 Hi, my name is Peter and I am the founder and CEO of Live it up! Tours Andalusia. I've been living in Seville for a long time and I know a lot about the region and its people.
A few years ago I had the idea to organize tours and other leisure activities for tourists in Andalusia, and especially in Seville. Quite simply, because I like to explore new things with friends or the family in an entertaining way. Because group activities are usually more enjoyable than walking alone on a discovery tour.
It is always noticeable to me that most holidaymakers behave differently than they would do at home when they are staying in a different country. Somehow, as if one expected a certain behaviour from them as strangers. This certainly has to do with language barriers, but not only. In today's global world, you should not only adapt in a digital way to foreign customs.
My idea was to show with our tours and leisure activities that you can be part of the local community as a tourist. Whether by adapting to the customs and habits of the locals, or by doing the exact opposite, in which one feels and behaves as one is accustomed to among its own.
But it is also necessary to be well informed about the Andalusian mentality. With our tour offer at Live it up! Tours Andalusia we want to reach exactly that.
---
Esther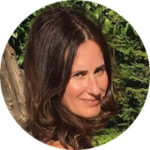 Hola, y bienvenido en Andalucía. I'm Esther and I'm the co-founder of Live it up! Tours Andalusia. I take care of our Spanish customers. Besides I am responsible for the supply and acquisition of new customers from all over the world.
I am also a passionate "discoverer" and always try to learn something new. I am looking forward to meeting you and to welcome you here in Andalusia.
I'm sure we'll have lots of fun together and lots of amusing moments.
See you soon in Andalusia!